Welcome to the new way to dine at your events in Morden. With Hog Roast Morden, you can forget about needing to commute into London city for your premium dining experiences, you can enjoy it right at home in Morden instead with us! Our speciality catering services are a must for any event as they deliver style, spectacle, and superb dining to your most treasured occasions in life.
As you might well guess from our name our speciality is specifically in hog roast dining, but our stylish dining services extend so much further than just one dish. Still, the hog roast itself does encapsulate what we are all about perfectly. If you don't know, the hog roast is a dish brimming with quality, one that is made in a stylish spectacle and one that takes plenty effort and time to perfect but is all the more worth it for it. That is us at Hog Roast Morden in a nutshell: lovers of style and unique experiences in our dining, and a service that works hard to bring you the best event catering in the UK.
So come on in, the roast is hot, and the event dining is a delight – you're in the capable and brilliant hands of Hog Roast Morden now.
Stylish Catered Dining In Morden
At Hog Roast Morden, we view event dining as precisely what it is: an event. We make the most of the occasion through our hog roast – a traditional dish that delivers quality in quantity with exceptional roast tastes and meaty textures in one superb spectacle of culinary brilliance. Once upon a time the hog roast was used in great communal feasts since its special spectacle and feasting brilliance helped to both entertain the community and keep everyone well fed too. It was particularly enjoyed on special occasions when a big feast was in order!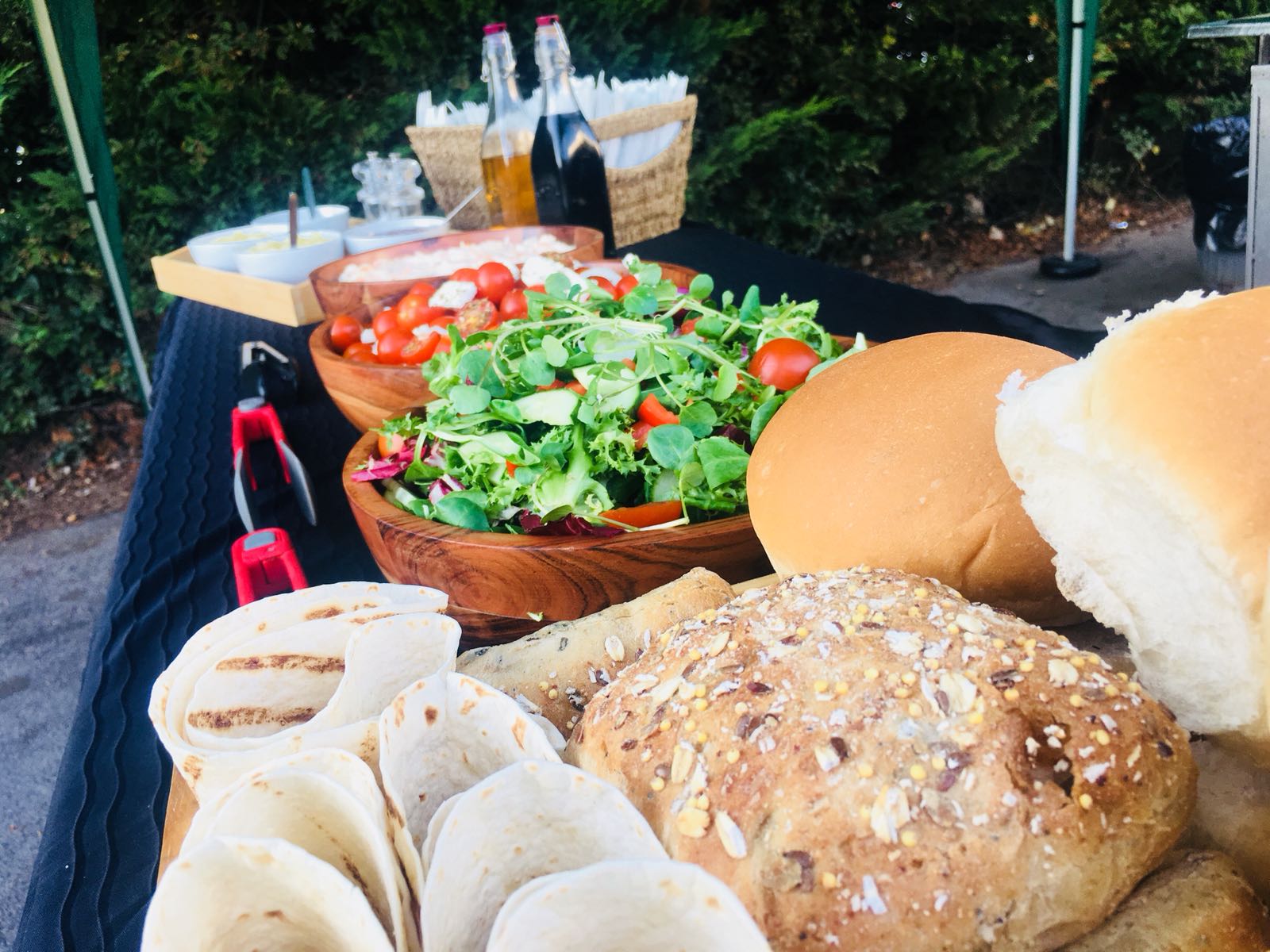 The hog roast was traditionally done on a spit roast, with the whole pig skewered and turning slowly over a hot bed of flames throughout the day. It was a fine sight indeed, but the amount of effort and set it typically takes to set up means that it is a dish that has largely gone by the wayside, at least in the traditional manner of prep and cooking that it was.
Now, however, with the ingenious design of our very own self-contained mobile hog roasting units this age-old dish can brighten up many an event once again, wherever and whenever. Hog Roast Morden has reignited the spark of traditional hog roast cooking at events again to many a happy guest over the last 30 or so years, and we don't intend on stopping anytime soon. Our hog roast machines recreate the spectacle and style of proper hog roast cooking while making it a more efficient and versatile process. Our machines allow us to cook up many different foods all at once simultaneous with our staple hog roast too. It is the perfect addition to any event since it really does make a big statement with its brilliance.
Better Foods, Better Dining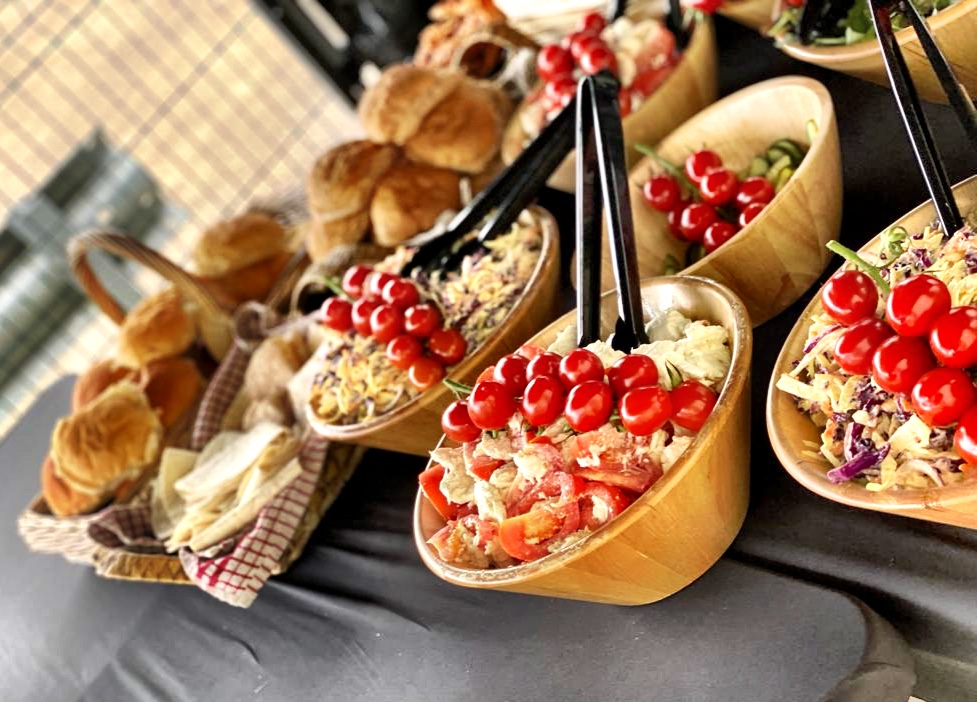 The old way of hog roasting isn't all just for the looks – it also makes for even better results too. The slow turning action of the roast ensures an even crisp texturing across your whole hog for that delicious crunch. Texturing like this also helps to lock in all of our seasoning and the meat's natural salty goodness, while providing that satisfying balance in every bite too. The meat underneath, meanwhile, remains perfectly juicy throughout since the turning action ensures the meats natural juices circulate all throughout, intensifying the flavour in every bite and keeping the meat just melt in your mouth tender. It is truly gorgeous!
Hog Roast Morden also ensures a rigorous sourcing process that provides us with only the best of the beast from local farms and vendors. We believe that knowing where your food comes from ensures its quality, and when it is local British farming done here in the UK you really cannot go wrong!
A Menu For Every Event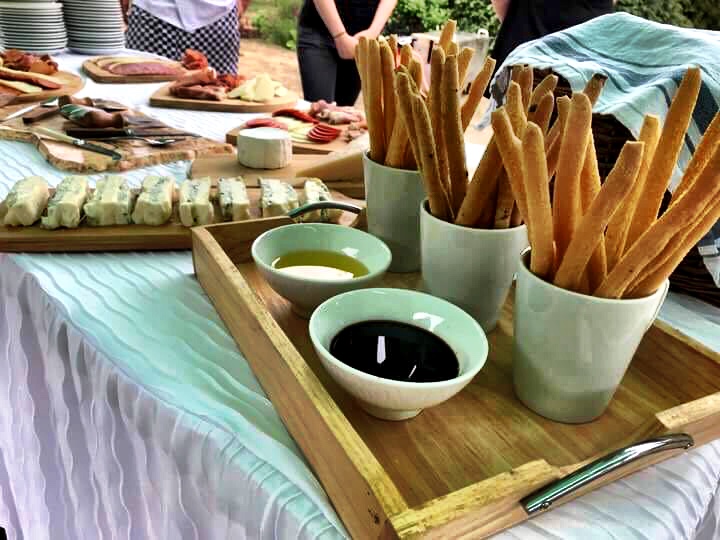 At Hog Roast Morden, you can build your event your way. With our experience in this industry, we tend to know pretty well what our customers want and need for each type of occasion, and so our specially crafted dining and service packages are designed with the needs of every type of event in mind. You can enjoy our wedding package to its fullest or take on our corporate catering for your next networking event. Whatever the event, we'll deliver an event dining experience like no other, and one that will send everyone off well satisfied!
We'll work to your budget and demands, ensuring always that you get the quality you want without breaking the bank!
Join us at Hog Roast Morden now for an event dining experience that gives you what you want!